Moving to Las Vegas? Get ready for a city that never sleeps, where dazzling lights, entertainment, and vibrant energy are the norm. But before you pack your bags and head to the Strip, you need to know what awaits you. In this guide, we'll share six essential things you need to know before embarking on your Las Vegas adventure. We cover everything from the scorching desert climate to the cost of living, job opportunities, entertainment options, education, and healthcare. So, let's dive in and ensure a smooth transition to the Entertainment Capital of the World.
#1 The Climate and Weather
Las Vegas boasts a desert climate, characterized by hot summers and mild winters. Be prepared for scorching temperatures during the summer months, often exceeding 100°F (38°C). However, the dry heat makes it more bearable than humid climates. Winter brings cooler temperatures, with average highs around 60°F (15°C). But don't be fooled by the mildness; desert nights can get chilly.
Additionally, Las Vegas experiences a monsoon season, typically occurring from July to September, bringing sudden thunderstorms and flash floods. It's essential to stay informed and prepare accordingly. Embrace sunscreen, hydrate consistently, and have a mix of lightweight and warm clothing to adapt to the dramatic temperature fluctuations.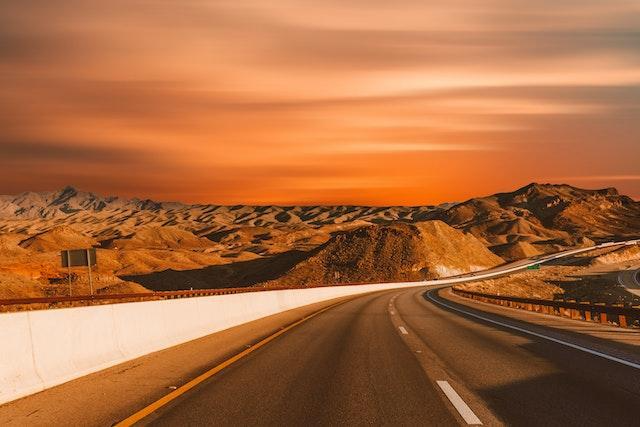 #2 Costs of Living and Moving
When it comes to moving to Las Vegas, one of the advantages is the relatively affordable cost of living. Housing, utilities, and groceries are reasonably priced compared to other major cities. With abundant rental options and diverse neighborhoods catering to various preferences, Las Vegas provides choices that align with different lifestyles.
When it comes to the logistics of a residential move, it's wise to rely on professional movers. Entrusting them with the logistics ensures a seamless transition to your new home in Las Vegas. Professional movers have the expertise and resources to handle packing, transportation, and any challenges that may arise along the way. Leave it to professionals to save your time and energy, allowing you to focus on settling into your new home and exploring the vibrant entertainment scene the city has to offer.
#3 Employment Opportunities
Las Vegas thrives not only in its hospitality and entertainment industries but also offers a range of employment opportunities across various sectors. The city's economy has diversified, with growth in healthcare, technology, finance, and professional services.
However, competition can be fierce, so it's crucial to network, polish your resume, and leverage online job platforms. Consider attending job fairs and industry-specific events to connect with potential employers. If you're relocating with a job in hand, ensure the terms are clear, that you can establish a good work-life balance, and negotiate any necessary relocation assistance. For those starting fresh, be prepared for the job search process and have a backup plan in case it takes longer than expected.
#4 Education and Healthcare
When it comes to education, Las Vegas offers a mix of public, private, and charter schools, providing families with a range of options to consider.
The Clark County School District (CCSD) is the largest school district in Nevada and serves the majority of students in Las Vegas. It operates numerous elementary, middle, and high schools throughout the city. Each school has its own unique characteristics, so take the time to explore its academic programs, extracurricular activities, and overall reputation.
For those pursuing higher education, Las Vegas boasts several reputable institutions. The University of Nevada, Las Vegas (UNLV) holds prominence as a renowned university recognized for its diverse academic programs. From business and engineering to hospitality and the arts, UNLV offers a wide range of undergraduate and graduate degree options. The university also provides opportunities for research, internships, and community engagement, allowing students to gain practical experience and develop valuable skills.
When it comes to healthcare, Las Vegas has a robust healthcare system with numerous hospitals, clinics, and specialized medical centers. Ensure you have health insurance coverage and familiarize yourself with the available healthcare providers in your area. It's also advisable to establish a primary care physician and have a plan for emergency medical services.
#5 Transportation and Commuting
Las Vegas offers a well-developed transportation infrastructure to facilitate easy movement throughout the city. The McCarran International Airport serves as a major travel hub, connecting Las Vegas to domestic and international destinations.
Once you've settled in Las Vegas, you'll find convenient public transportation options available. The city offers buses and the Las Vegas Monorail, providing easy access to various attractions and helping you navigate the city efficiently. However, it's important to consider your daily commuting needs, as the city's vast expanse may require a personal vehicle, especially if you reside in areas outside the central zones. Triple 7 Movers Las Vegas experts said that it's crucial to be aware of potential traffic congestion, while moving around the city. This is particularly important during peak travel times and major events.
#6 Entertainment and Lifestyle
Las Vegas is synonymous with entertainment, offering a diverse range of experiences beyond the glitz and glamor of the Strip. From world-class dining and shopping to captivating shows and nightlife, there's something for everyone's lifestyle. Explore downtown Las Vegas, where you'll find a burgeoning arts scene, vibrant music venues, and trendy bars.
Experience the natural beauty of Red Rock Canyon or take a short trip to explore the stunning landscapes of the nearby national parks. While the Strip is undoubtedly an iconic attraction, don't limit yourself. Embrace the local culture by actively participating in community events and engaging in activities that align with your interests. Las Vegas provides a unique blend of excitement and leisure, catering to a variety of lifestyles.
Conclusion
Moving to Las Vegas is an exhilarating adventure, offering a unique blend of entertainment, opportunities, and a vibrant lifestyle. Before making the move, it is crucial to prepare and inform yourself. From understanding the desert climate and adapting to extreme temperatures to managing the cost of living and exploring the diverse employment opportunities, thorough research and planning are key. Investigate this and get ready to make Las Vegas your new home.